Are you interested in serving as a chaplain?
Senior Living Chaplains is a special care division under the umbrella of Marketplace Chaplains.  Our chaplains are carefully selected and trained by the world's most experienced team of trainers in workplace chaplaincy.  Dr. Dan Truitt, serving with Marketplace for over 25 years, even wrote and taught the first-ever workplace chaplaincy curriculum for seminary students. Millicent Poole is our Academy Executive Director. She has a wealth of experience in ministry and theological education as a writer, communicator, trainer and entrepreneur.
Our training website provides wisdom and experience from serving over 5 million hours of Chaplain Service to corporate America. Each chaplain on a chaplain team is supported and supervised by a veteran leadership team in chaplaincy and administration. Our chaplains also benefit from working with policies and procedures developed over our 30-year history of successfully caring for employees and families in companies of all types and sizes.
Fill out the form today and find out more about becoming a chaplain.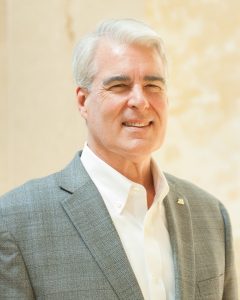 Marketplace Chaplains
2001 W. Plano Parkway,
Suite 3200
Plano, TX 75075
Phone: 1-800-775-7657