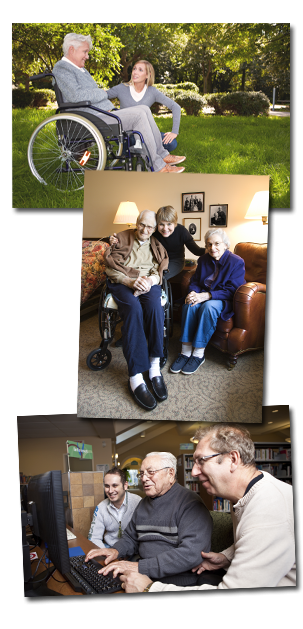 About Us
Providing comprehensive Chaplain Care for Senior Living Community caregivers, staff, residents, and families since 1984.
What is Senior Living Chaplains?
Senior Living Chaplains provides dedicated support and care to your employees, residents, patients, and their families 24/7, nationwide by building relationships of trust and confidence through regularly scheduled facility visits.  Family members of residents also know and appreciate that there is a dedicated Chaplain assigned to care for their loved one. In addition, our Chaplains are available for crisis events or emergency situations around the clock and around the country.
Since 1984, our Chaplains have been making a positive difference in the workplaces of the world, including hundreds of locations of senior care companies like Bickford Senior Living, Diversicare, Central Management, Touchstone Communities, Trisun and Paramount Healthcare. Our private and public clients range from 1 to 33,000 employees, residents and patients. Chaplain Care Teams have consistently improved morale and teamwork while decreasing absenteeism and turnover … people are valued and they are helped. In fact, many employees have rated their Chaplain Care Team as the #1 benefit on internal HR surveys.
Learn More About Our Services