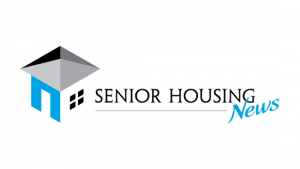 The Covid-19 pandemic has injected new stress and fear into senior living workers' lives, and this has prompted some providers to implement new strategies in order to retain them.
by Tim Regan, October 5, 2020
Flexible scheduling, higher pay, free meals and other services were not standard fare in the senior living industry before the pandemic, but providers now wield these tools with greater frequency as they seek to stay ahead of staffing shortages. Much of that has to do with the fact that senior living employees are experiencing far more mental stress than they were just seven months ago, according to Lisa Fordyce, an executive vice president at OnShift…
…While burnout was a real risk before the novel coronavirus, it is now an even greater one. OnShift has tracked a 50% increase in call-offs and a 12% increase in overtime hours for employees, according to data collected from its employee scheduling software.
"There's some mental wear and tear that goes along with this," Fordyce said. "As caregivers, we're compassionate, we care and we show up even when we're exhausted and tired."
To get ahead of those pressures, OnShift has noted a variety of strategies providers can utilize. They range from free childcare, flexible spending and free meals to an increase in base pay, extra uniforms, transportation services and mental health benefits. Fordyce also noted a senior living operator that started employing chaplains in order to keep employees engaged spiritually.